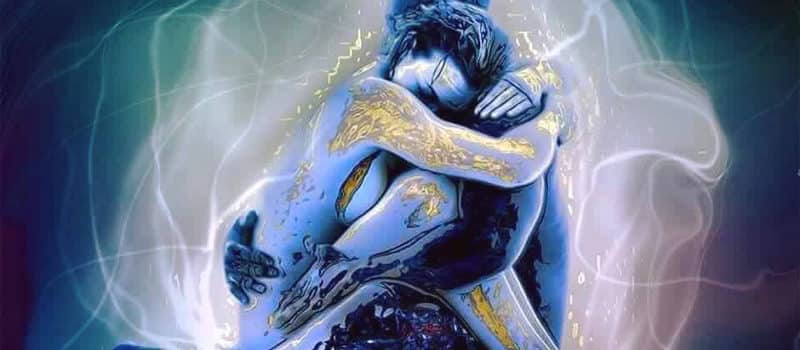 EL SEXO DEBE VIVIRSE COMO UNA EXPERIENCIA ESPIRITUAL
El placer sexual alimenta su vida espiritual.  Fue lo  que reveló el estudio denominado "Integrando la sexualidad y la espiritualidad" realizado por la Dra Gina Ogden  en 3800 hombres y mujeres.
Cuando busca activamente enriquecer su experiencia de alegría y placer todos los días,  puede sentir la fuerza vital desarrollándose y expandiéndose.  Esto produce como resultado grandes beneficios de salud en todos los niveles:  Físico, emocional y espiritual.  Usted programa su cuerpo para una salud mejor cada vez que acepta placer, "sexual o de otro tipo en su experiencia de vida'.   El placer sexual  es una manera de transmitir nueva vida a su espiritualidad y al mismo tiempo que nutre su espiritualidad está llevando nueva vida a su cuerpo físico.
Por lo tanto es importante que recuerde que cuando experimenta placer sexual esta haciendo algo más que divertirse. De hecho está invocando a la Femineidad Sagrada permitiendo que esa energía viva y se desarrolle en su interior.
Fuentes: Dra Northrup y  "The Heart and soul of sex".
Diana Herrera.